Puri Luxuria Floors
Sector 89 Faridabad

1350-1700 Sq.Ft

3,4 BHK

54-73 Lacs










Puri Luxuria Floors
PURI LUXURIA: PRESENTING THE BEST OF AMANVILAS
LOCATION: Sector 89, Faridabad
PROPERTY TYPE: LUXURIA – Park Facing Super Luxury Floors & Plots Residential
RERA REG. NO.120 of 2017, Dated 28/08/2017
Welcome to Luxuria, exclusive air-conditioned park facing super luxury independent floors & free hold plots at Amanvilas.

Featuring the highest design standard and premium specifications, each of the Luxuria independent homes is designed to give you the feel of villa life. Luxuria offers an ultra modern and luxurious lifestyle. At Luxuria, enjoy a lifestyle unlike any other in Faridabad

Amenities
1. Air-Conditioned Living Room and Bedrooms
Air-Purifier in Living Rooms
Modular Kitchen with HOB & Chimney
Cupboards in 2 Bedrooms
Private LiftStilt Parking

About Group
Puri Constructions is a name synonymous with excellent quality. Established in 1971, we have completed numerous projects ranging from steel plants, dams, luxury hotels & state owned institutions to new-age residential and commercial spaces.

Having built our reputation on uncompromising quality, we are the name behind some of the most well known addresses in the cities of Gurgaon and Faridabad.

With a dedicated & efficient team, we create spaces which offer the best of features within the specified delivery time. One of the most trusted and respected real estate company.
Puri Luxuria Floors Price List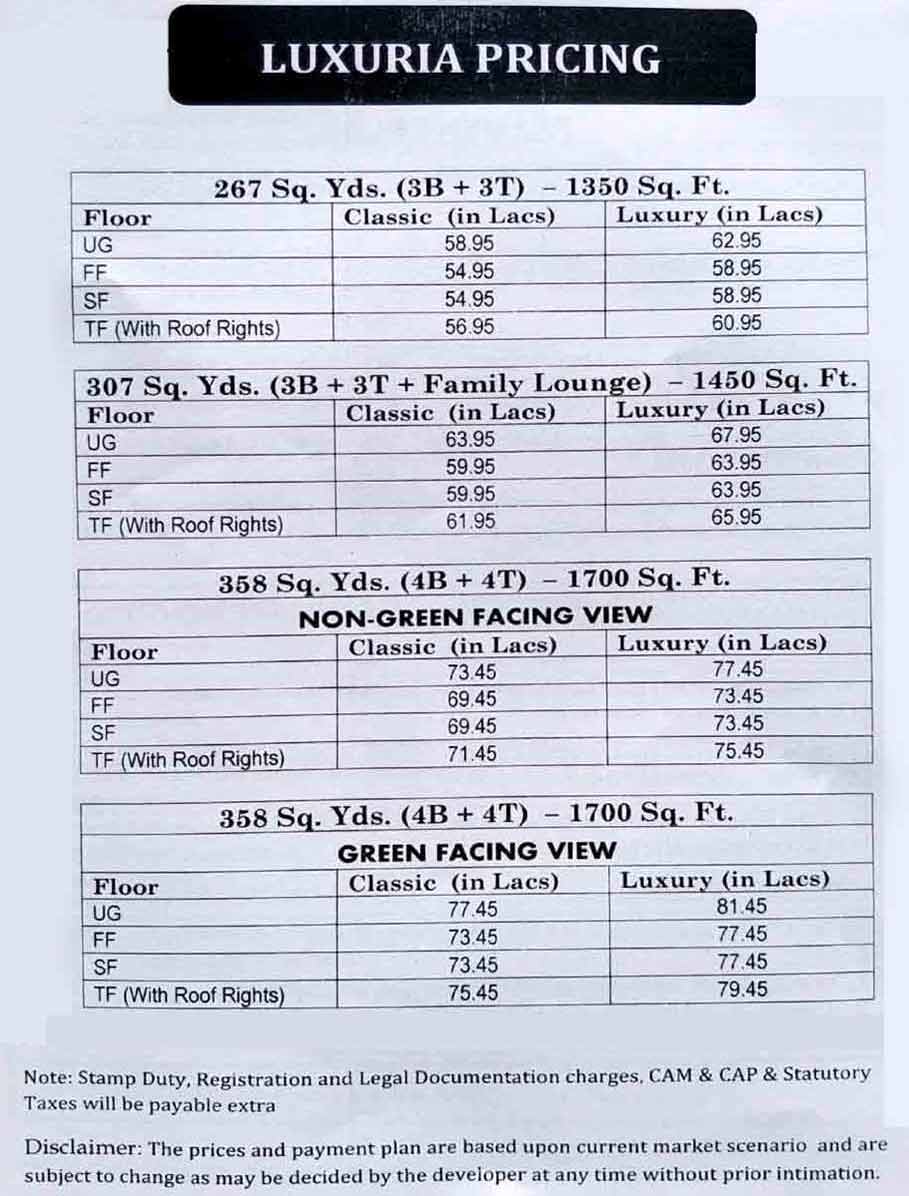 Puri Luxuria Floors Payment Plan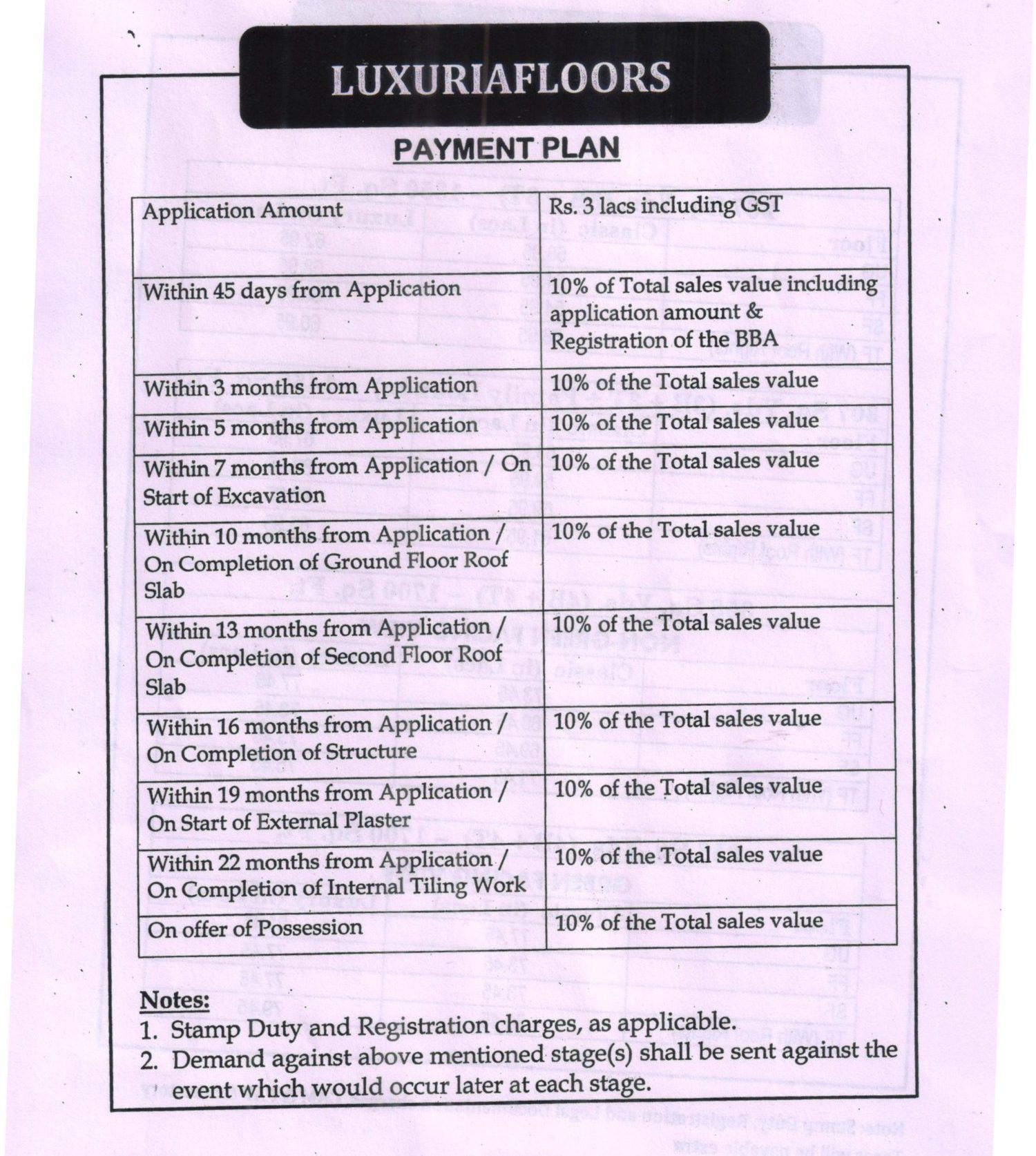 Puri Luxuria Floors Master Plan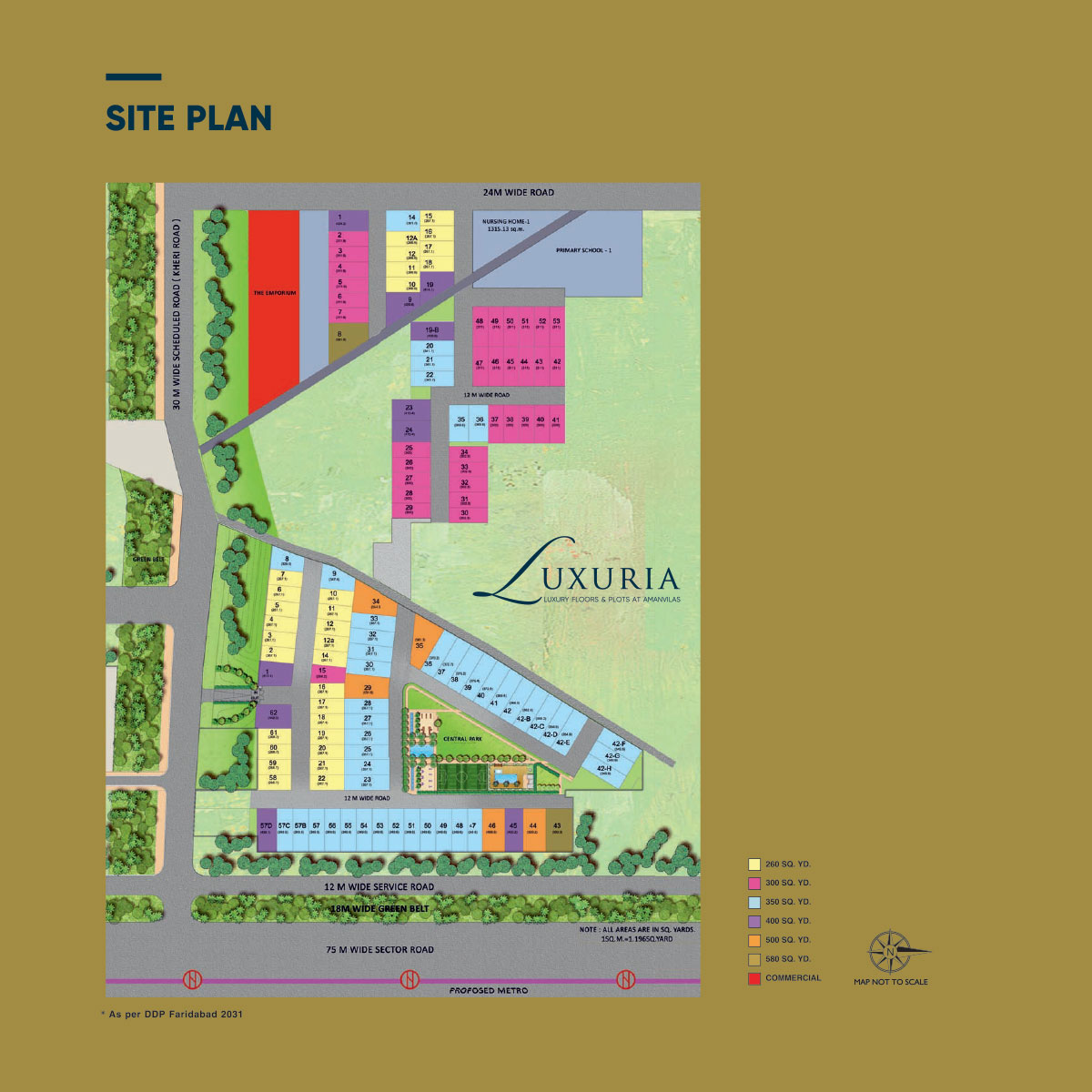 Puri Luxuria Floors Location Map