Krisumi Waterfall Residences
Sector- 36A, Gurugram

1479 - 2503 Sq.ft.

Luxury Apartment

1.62 Cr*
Krisumi Waterfall Residences Sec-36A Gurugram
THE FIRST INDO JAPANESE MEGA REAL ESTATE PROJECT SECTOR 36A, GURUGRAM
SUMITOMO CORPORATION, JAPAN AND KRISHNA GROUP, INDIA JOINT VENTURE
Luxury Apartments on Dwarka Expressway
Krisumi Corporation is all set to launch the new Krisumi Waterfall Residencies, a mini Japanese waterfall residency in Gurgaon that will simply take your breath away. The project is backed by the collaboration of Sumitimo Corp, a Japanese Company and Krishna Group, an Indian company who are bringing in the best of their expertise and today's technology for the development of the project. Krisumi Waterfall Residences will be the first of its kind as it will feature the participation of a Japanese company in India. Krisumi Waterfall will be the first to deliver a Japanese living experience in Indian Homes.
WATERFALL RESIDENCES - LANDSCAPE
The aesthetic and philosophical concept behind Japanese landscaping is to highlight natural elements while avoiding artificial ornamentation. Materials found organically in nature are used to suggest an ancient and faraway natural landscape and to express the fragility of existence and time's unstoppable advance. Scattered throughout the development, these landscapes have been designed to provide pure harmony with nature in its truest form.
WATERFALL RESIDENCES - CLUBHOUSE
The "Sudare" symbolises the sparkling drops of a waterfall and creates a sense of identity upon arrival. Spread over 36000 sq ft, clubhouse is fully-equipped with state-of-the-art gym, restaurant, bar lounge, spa and salon and many other amenities.
WATERFALL RESIDENCES - USP OF THE PROJECT
• Project Located On 90m Wide Road(CPR), With 12m Service Road On
• Either Side To Access The Site
• Exclusive Access To A Massive 36,000 Sq.Ft. Resort Like Club The Biggest And Best In This Location
• First Project of Grand 65 Acres KRISUMI City
• 7 Elevators per tower waiting time less than 30 seconds
• Construction By TATA Projects with 7 Certificates of Quality
• Fully Air Conditioned Entrance And Typical Lobbies
• Designated Driver Waiting Areas with Toilets and Maid Common Room with Shower Cubicles in Basement.
WATERFALL RESIDENCES SPECIFICATIONS
• Engineered Wooden Flooring In Living, Dining, Lobby And Passage Area
• VRV ACs (Ducting in living area)
• Fixture and Fittings of global brands
• Option of Fully Furnished Apartment with Premium Services
• Sanitary Ware :Toto or Equivalent C.P Fittings: Grohe or Equivalent
• Granite Stone Counters in Washroom
• Bathroom Fixtures Complete
LOCATION ADVANTAGE
• 7 Mins/2.8kms drive to Vatika Retail Arena/Sapphire
• 32 Mins/23kms drive to Dlf Cyber hub /Cyber City
• 11 mins/6.3kms drive to Vps Rockland Hospital
• 10 Mins/4.2kms Drive To Hyatt Regency
• 2 Mins/1km Drive To Nh8
• 39 Mins/30km To Airport
• 20 Mins Drive To New Delhi Via Dwarka Expressway
ABOUT KRISUMI CORPORATION
An enterprising collaboration between Sumitomo Corporation, Japan and Krishna Group, India, Krisumi is a convergence of Kriya, meaning creation in Sanskrit, and Sumi, the Japanese word for fine living. Our endeavour is to conceptualize, design and build homes which are characterized by the highest standards of Japanese craftsmanship, in sizes that complement today's ever-evolving way of life. By unifying Japanese design aesthetics with the warmth of Indian hospitality, we at Krisumi are giving shape to architectural masterpieces that are spectacular in form, and highly practical in function. Driven by a 400–year legacy of excellence and trust, and a commitment to deploying cutting-edge design and technology, Krisumi is where Sophistication is Simplified.
Krisumi Waterfall Residences Price List

Krisumi Waterfall Residences Floor Plans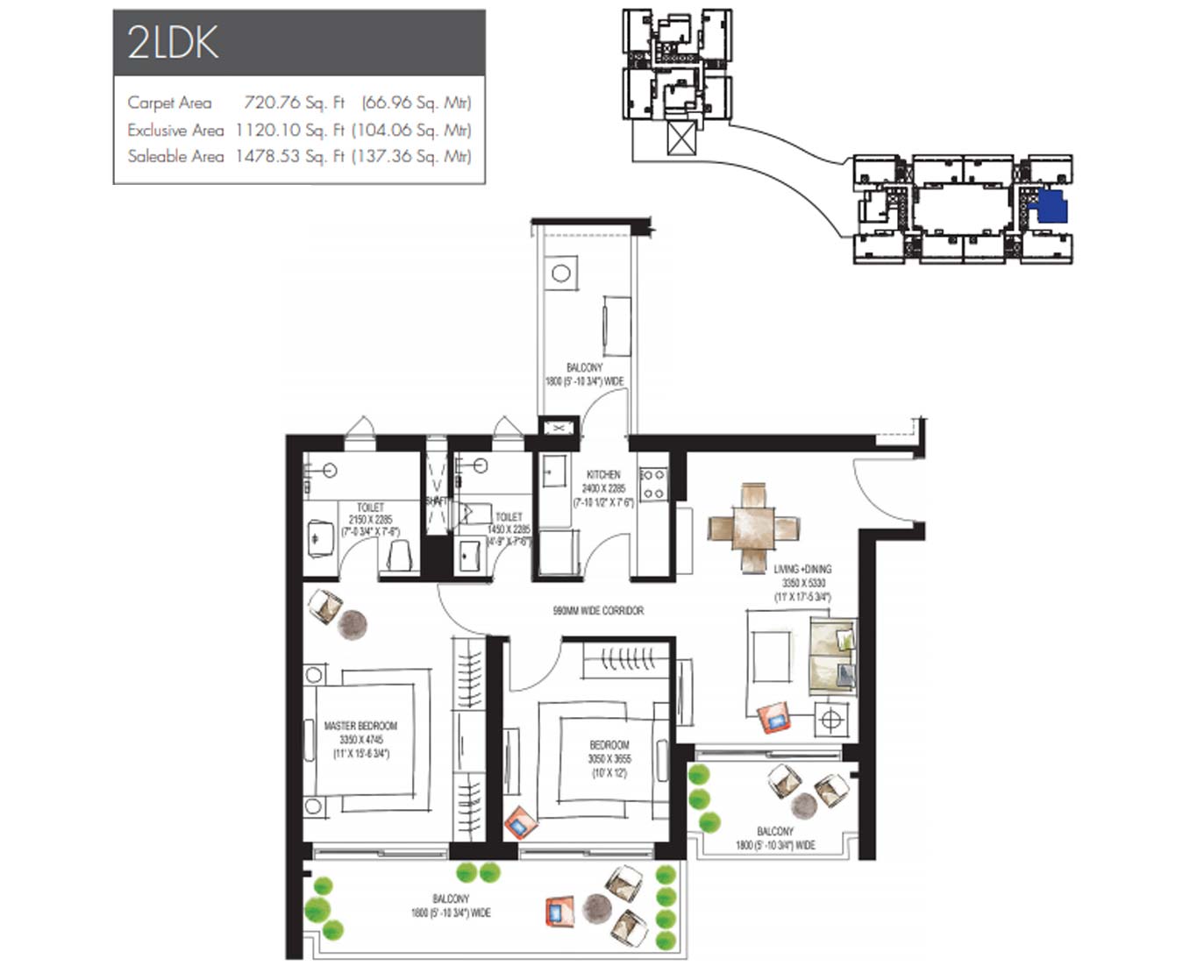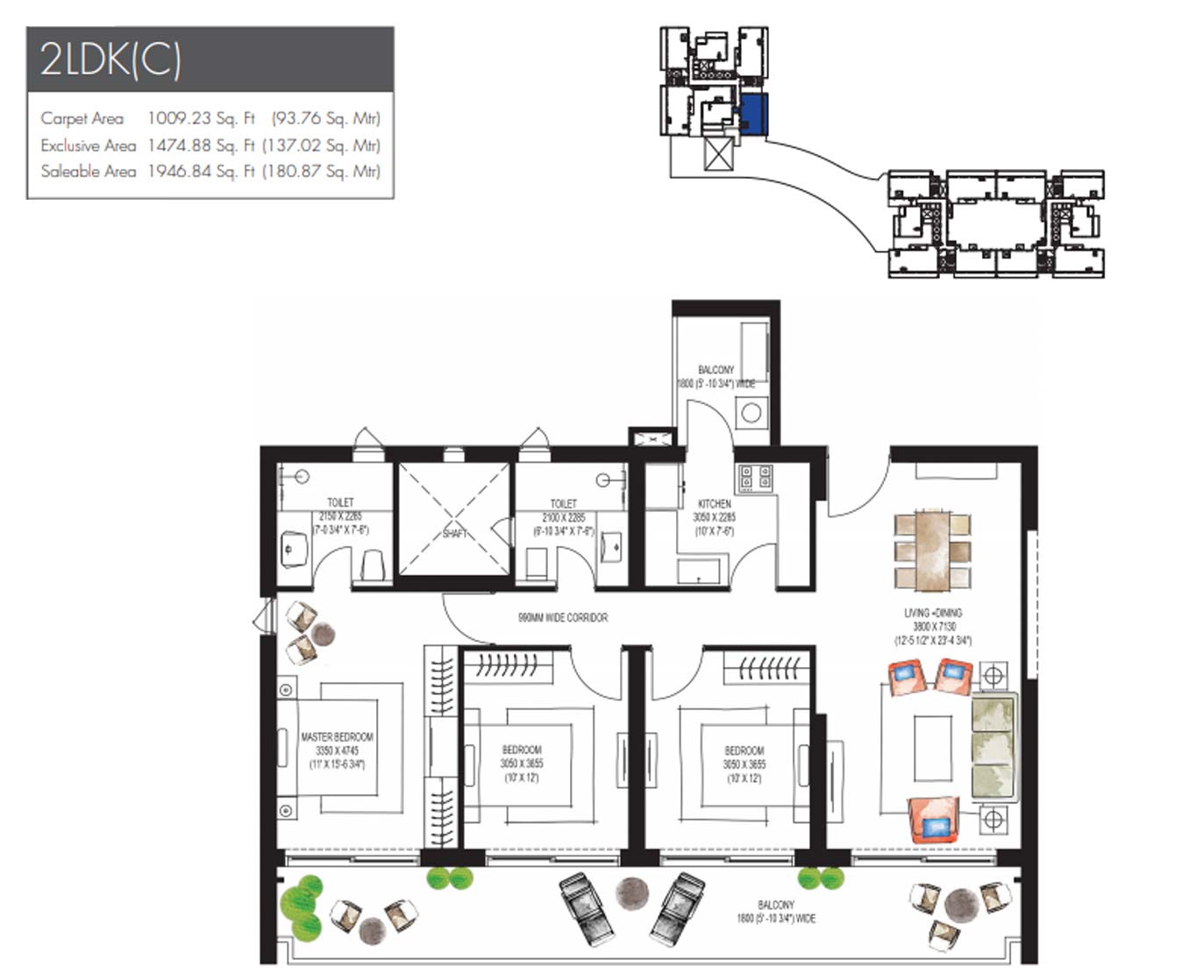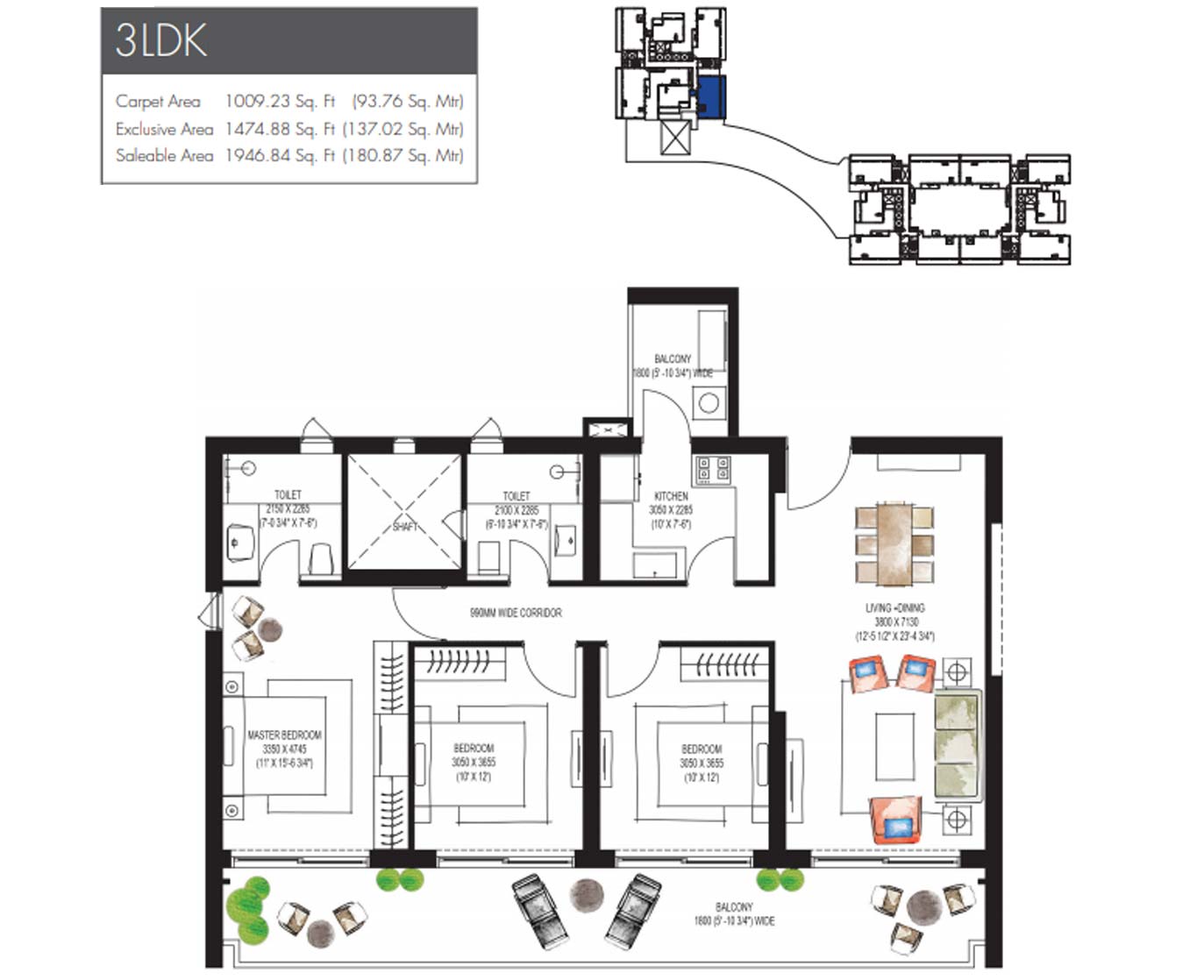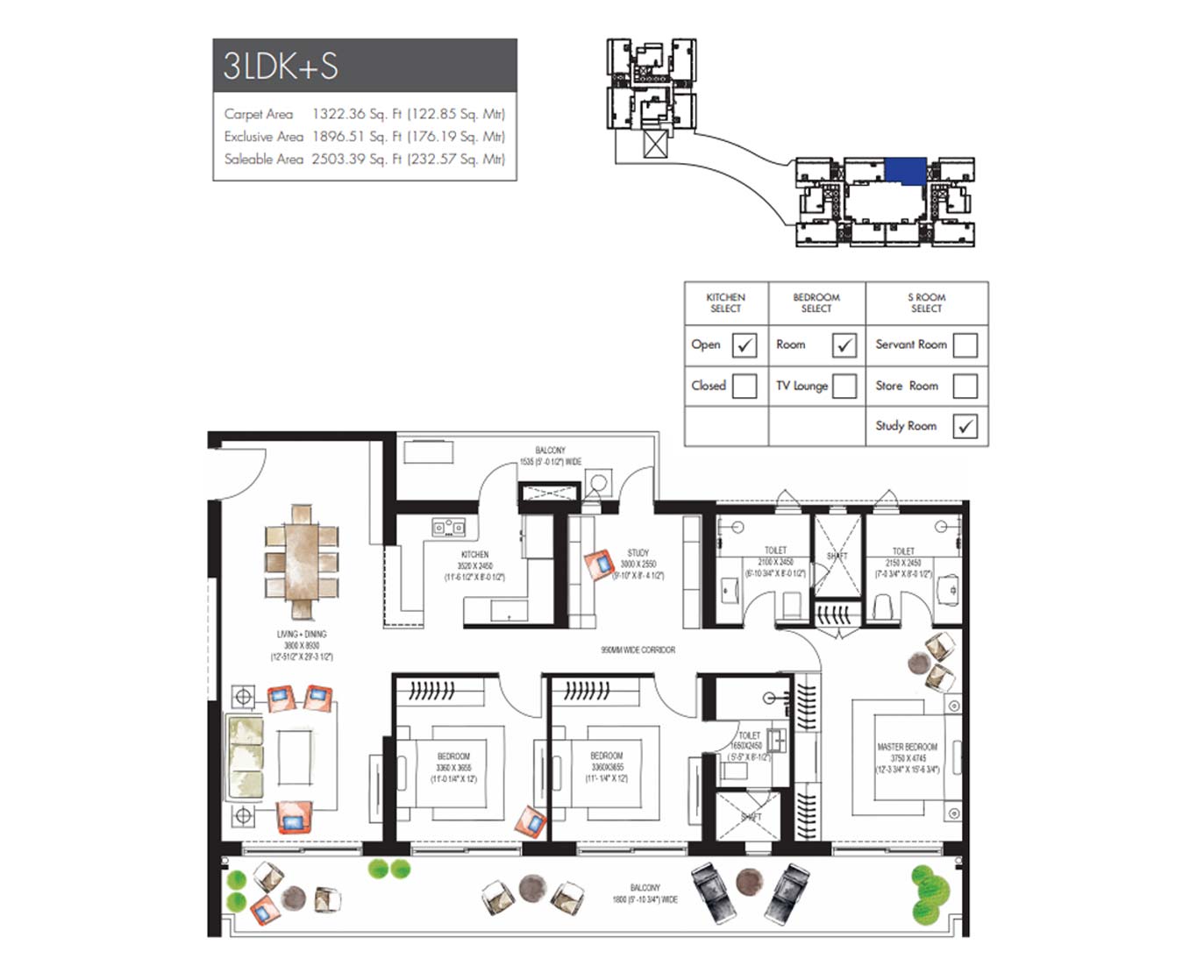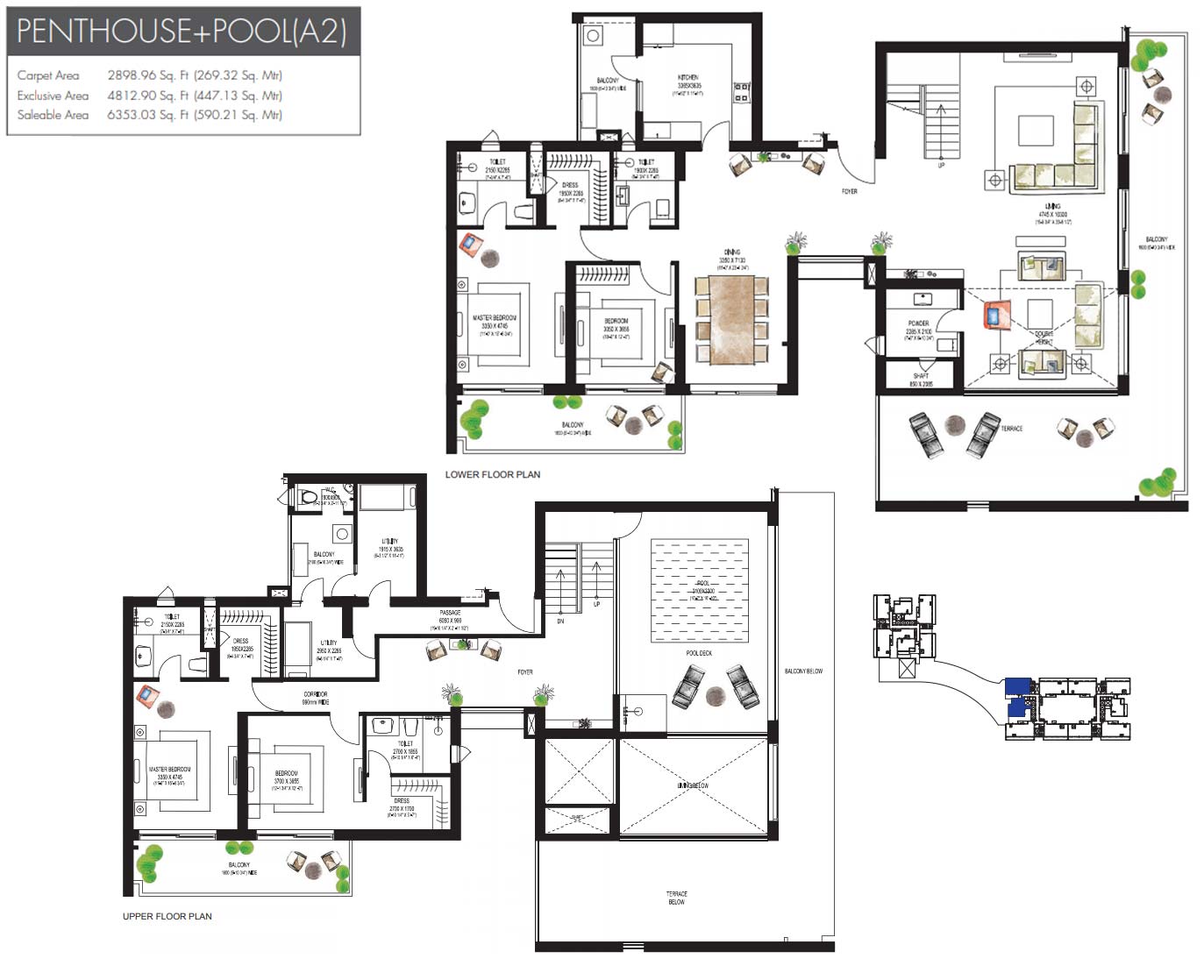 Krisumi Waterfall Residences Master Plan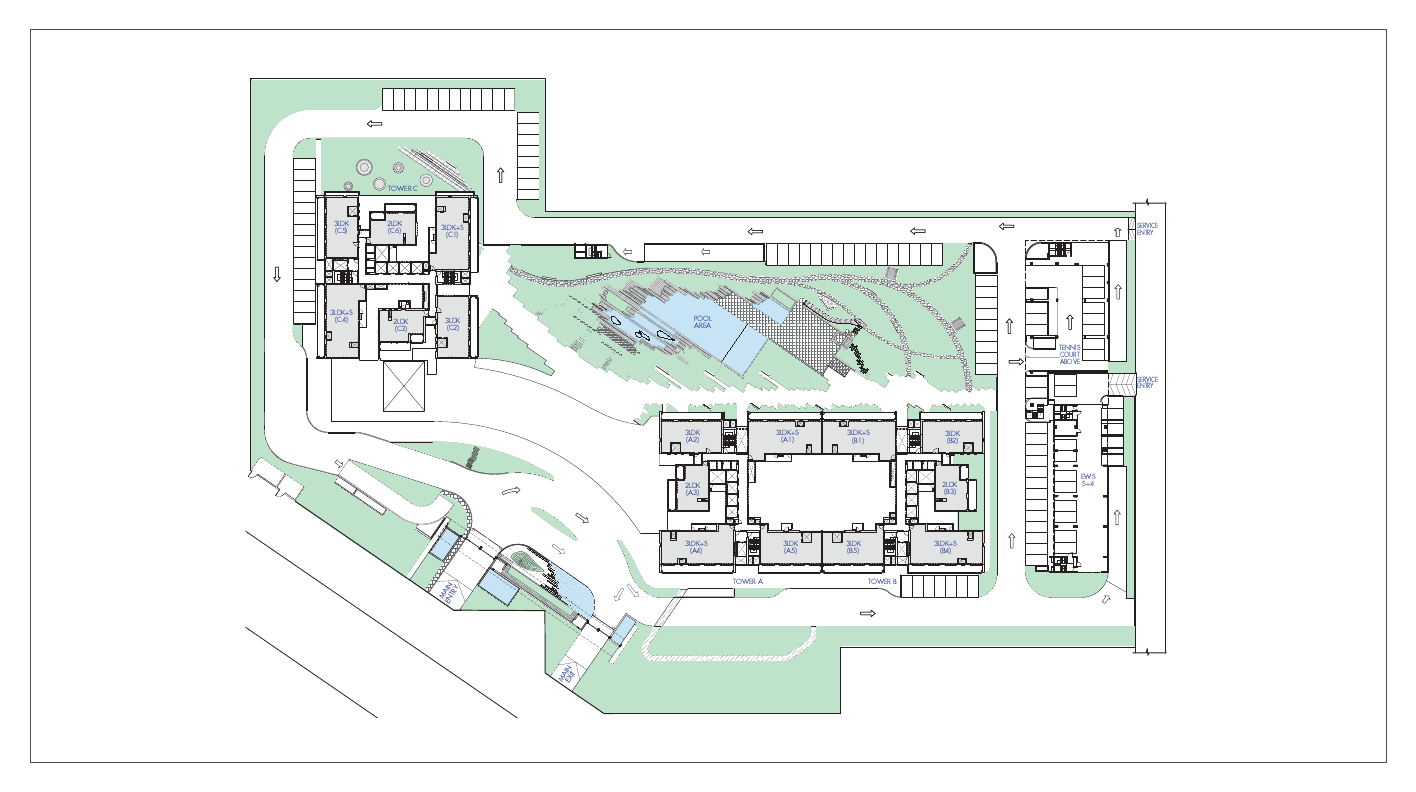 Krisumi Waterfall Residences Location Map