Elan Paradise
Nirvana Country, Sector 50, Gurgaon

385-1500 Sq. Ft.

Shop/Food Court/ Multiplex

1 Cr*









Elan Paradise Sector 50, Gurgaon.
An evolution that offers a distinct view of luxury paradise stands the future of commercial real estate - of finest luxury retail, distinctive entertainment and exquisite dining. This is the Epitome of Commercial Reality. Elan Paradise is imagined as a jewellery box where upon entering the box, one is encountered by a secret magical world where volumes seem to float around in space on top of a giant water body.
Elan Paradise Price List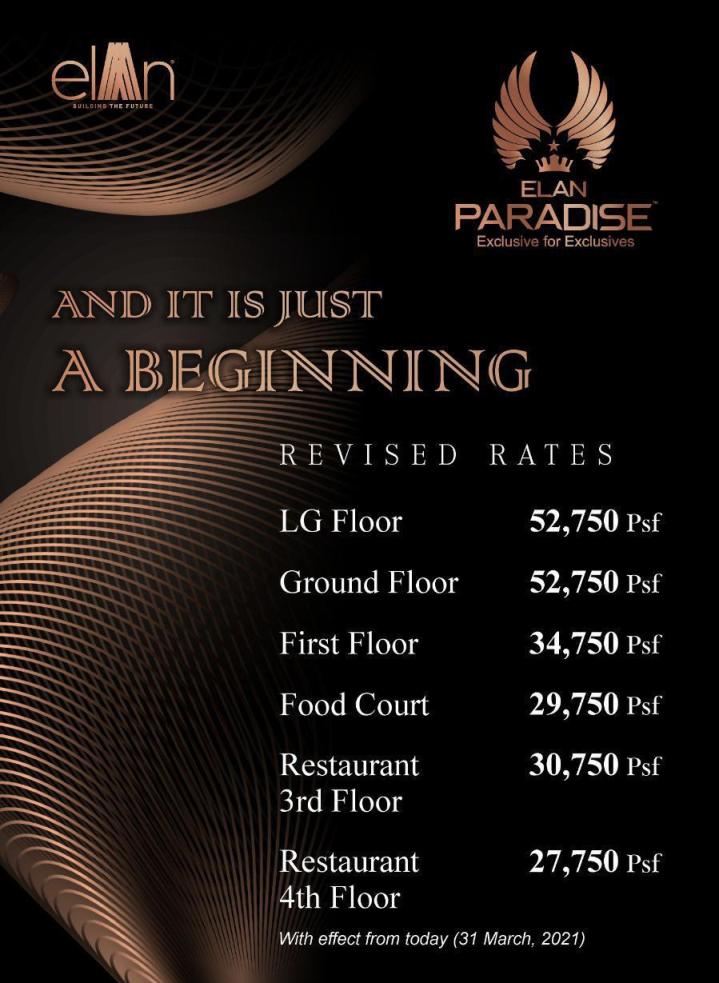 Elan Epic Location Map